Strip And Seal Sydney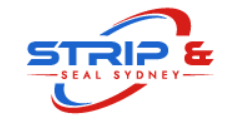 Strip and Seal Sydney is a one-stop expert for all strip and seal services in Sydney and its suburbs. We are local and professional specialists for tile stripping and sealing for all types of floors, including vinyl, concrete, timber, terrazzo, and terracotta. We aim to increase the durability and life of the floors. Whether you require a strip and seal for bathroom, kitchen, indoor, or outdoor house floor tiles, just count on us.
●          Certified strip and seal flooring company
●          Customised course of action
●          Affordable strip and seal
●          Same day tile stripping and sealing services
●          A suitable sealant in various coats
If you need a high-quality strip and seal at competitive prices, contact us now at 02 4018 7435!