Peters Pest Control Melbourne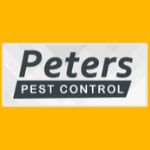 Are you feeling tired of finding pest control services in Melbourne? And you didn't get the best and most reliable company. Don't worry Come to Peter's Pest control. We can solve all kinds of unwanted pest problems. We provide services like removing mosquitoes and flies, Spider control, ants control, Bee control, cockroaches control, and many more in Melbourne. From our employees, you will get the best and most high-quality service. They have trained and worked with us for many years. We never make our clients unhappy, so that's why we always want to solve our clients' problems. We are available 24*7 for you, so contact us to get our services.
Following are the reasons to choose us?
Reliable Professionals.
Cost-effective Service.
Highly skilled Technicians.
Affordable Price.
Hassle-Free Procedure
Call us, if you need emergency and affordable pest control services.