Bitdeal Enterprise Blockchain Solutions & Service Expert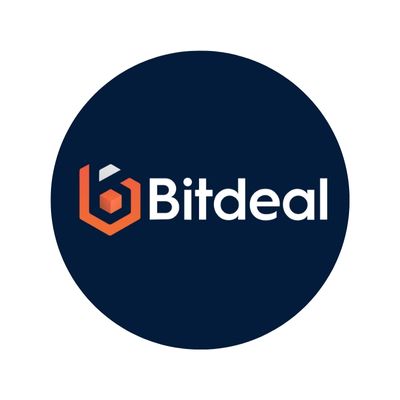 Bitdeal is a top-notch Enterprise Blockchain solutions & service provider, We offer End-to-End blockchain solutions such as cryptocurrency exchange development, NFT development services, Defi, Metaverse development services, DAO, and much more.
Bitdeal has been offering its development services for more than 7 successful years and in 20+ industries. Bitdeal started its journey in 2015, now it is one of the best blockchain development service providers around the globe. Many startups are running successfully with our best-in-class 100% white-labeled cryptocurrency exchange software. We brought many entrepreneurs' dreams to reality.
With our team of experts, we have delivered more than 500+ projects all over the world which gave a successful impact and shine to our hard work.
Our Primary solutions & services are:
Metaverse Development
Blockchain Development
NFT Development
DeFi Development
Token Development
Dapp Development
NFT Game Development
Bitdeal is providing its services for various industries such as
Banking, Education, Healthcare, Finance, Gaming, and much more for small to large-scale industries.
Bitdeal is offering its top-notch services for those who want to start their journey in the Blockchain universe with its Creativity and Experience.
To know more and feed your curiosity check out our Official Website: https://www.bitdeal.net
Speak with our Team of Experts via:
Whatsapp: +919500766642
Telegram: t.me/salesbitdeal
Phone: +919677555651
Mail: sales@bitdeal.net