Adaptive Pay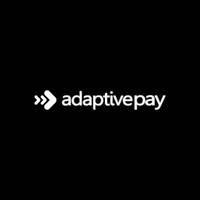 Adaptive Pay is an award-winning revolutionary cloud-based HRMS cum payroll software that simplifies and automates HR and payroll management for businesses in Singapore.
Adaptive Pay's advanced security measures ensure that sensitive employee data is kept confidential and secure. The software fully complies with Singapore's employment laws and regulations, making it an ideal choice for businesses in the country.
One of the standout features of Adaptive Pay is its user-friendly interface. The software is easy to use, even for those who have no prior experience with payroll processing. It also comes with a range of reporting and analytics tools, allowing businesses to gain valuable insights into their payroll data.
Overall, Adaptive Pay is an excellent choice for businesses that want to simplify their payroll process and reduce the time and effort required for payroll processing. Its' powerful features, user-friendly interface, and robust reporting capabilities make it the ideal choice for businesses of all sizes across all industries looking to streamline their HR and payroll operations.