Trustworthy & Registered NDIS Service Provider in Central Coast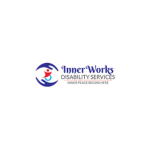 Innerworks Disability Services is a registered NDIS service provider in Central Coast whom you can trust to offer exceptional service. Over the years our professionals have always been successful in helping people with special needs and taking good care of them. The kind of services which we specialise in offering are domestic care and home help, self-care, companionship, social support & community participation, group activities, 24/7 travel assistance, community nursing care round the clock, therapeutic services and accommodation and tenancy. 
Our trained and experienced support workers in Central Coast make the best efforts to take care of the NDIS participants. We closely work with them to enhance their skills and achieve their goals. All our service is specially designed, depending on the specific needs of the participants and the challenges which are faced by them. One of the main mottos of our team is to help them live happily without facing any issue and reach their full potential and this is what we have been successful in doing for years.
If you need to book an appointment then you should call us at 1300 56 46 17 and for further queries you can send an email at admin@innerworksdisabilityservices.com.au