Telecom Team Pty Ltd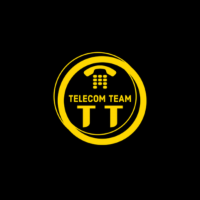 Are you looking for a company that offers civil and telecommunications installation, maintenance and fault repair in commercial and residential areas? Telecom Team Pty Ltd is the name in which you can bank upon since not only do we provide these services but also manage telecommunications as a whole that includes NBN cabling and fault repair through our closely connected ISP and contractors.
We also carry out civil pit and pipe installations that are necessary to establish telecommunication connections in properties such as homes, offices and establishments. We provide all-inclusive pit and pipe services with the help of our specialists. This type of work is usually performed on top-tier infrastructures since maintenance becomes easier besides getting access in case of damage.
We are experts in telecommunication excavations and with our knowledge and experience, we can carry out a wide array of excavations for different projects.
We provide our customers a user-friendly website through which they can opt for our phone and data services.
Some of the IT services other than NBN cabling and faults that we offer include:
> IT Health Check
> Business Continuity
> Backup & Recovery
> Collaboration Tools
> Cyber Security
> It Strategy & Roadmap
> Cloud Computing
> Project Management
Why Choose Us?
> We have some of the most experienced telecommunications specialists managing NBN cabling and faults
> We perform telecom maintenance, installations and fault repairs in residential and commercial areas
> We excavate meticulously for cabling and maintenance
> We install phone lines and data cables procedurally and adhering to the rules and regulations
To book a service or make an appointment, contact us now.