Car Pro Mobile Automotive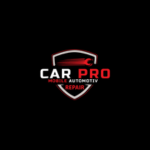 At Car Pro Mobile Automotive, we offer a wide array of car repair services at the best pricing. We have competent mechanics in our team who have years of experience in this domain. Besides, we offer mobile services where we provide quality automotive services right at your doorstep. Our professionals use state-of-the-art tools and infrastructure to fix cars, and our service quality makes us the best amongst many.
Ever since we started our journey, we have been offering a wide array of car repair services. While doing so, we have always made sure that our customers are 100% satisfied with it, and we still do the same. Our mechanics are flexible and come up with personalised services to meet the needs of our clients.
Our mechanics are adept at using the latest automobile technologies and can proficiently repair cars effortlessly. So, if you are facing any type of issues with your car, bring it to us now.
Services We Offer
At Car Pro Mobile Automotive, the services that we offer include:
Car Service & Oil Change

Brake Pad Replacement & Brake Rotor Replacement

Check Engine Light & Car System Scan

Radiator Replacement & Cooling System Check

Alternator Replacement

Starter Motor Replacement

Drive Belt Replacement

Battery Replacement

Roadside Assistance

Shocks Struts Replacement

Trailer Wheels Bearings Replacement
To know more about any of these services, get in touch with us now.
Why Choose Us?
Choose us since:
We have expert mechanics

We complete car repairs swiftly

Our repair services are all-inclusive
Schedule a service by calling 0435 992 213 or send an email to carprogeelong@gmail.com now if you have queries.