Adelaide Car Removal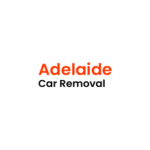 Are you planning to get rid of your old four-wheeler and earn some cash for scrap cars in Adelaide? If the answer is yes then you should connect with the professionals of Adelaide Car Removal. We are one of the best car removal service providers in Adelaide which is highly renowned to offer good cash for old, used, unwanted, written-off, accident-damaged, outdated, flood-damaged, etc.
When it comes to removing your old, used or damaged car from your property you don't have to worry about anything because we have everything. From the right set of moving tools, and equipment to the truck we will come to your place to offer the same car removal service in Adelaide.
One of the best parts of hiring us for removal service and earning instant cash for scrap cars in Adelaide is that we are trained, certified and insured. So you can be sure of not facing any kind of problem when we will be there by your side.
As we also offer free price quotes without any hidden charge so you don't have to take any kind of stress. To book an appointment with our experts you can call us at 0404 834 451 and if there is any query you can send an email to sa.scrapmetal@gmail.com. We will reply to you soon.