Visa Pro Migration & Education Services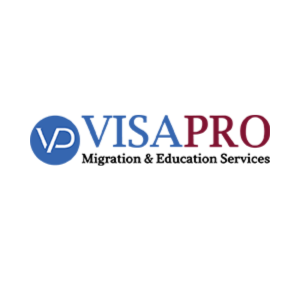 At Visa Pro Migration & Education Services, we provide consultation with migration law and education. We deliver the desired results to all our clients. We are committed to providing our clients with the results that they are seeking, and that is none other than helping students and migrants from across the globe to get the visas that they are looking for.
Since Australian immigration is complex and dynamic, we help our clients stepwise so that they do not face any issues regarding the application process. Also, we simplify all processes to make everything convenient for our clients. 
Since 2018, we have been making the migration process easier for immigrants, international students and individuals looking for  immigration consultancy. We understand client requirements, their future plans and personal needs and meet them individually. Besides, Our team comprises experienced immigration officials who stay in touch with their clients and assist with the application for migration visas, work consultancy and education. Our professionals are registered with the Office of Migration Agents Registration Authority (OMARA) and are members of the Migration Institute of Australia (MIA). So, you can rely on us when it comes to visa applications and consultancy.
Services We Offer
We assist our clients with 
Student Visas

Student Guardian Visas

Partner Visa

Visitor Visa

Business Visa

Employer Sponsored Visa

Family & Other Visa

Skilled Visa
Why Choose Us?
Choose Visa Pro Migration & Education Services since
Our visa consultants are registered and experienced

We understand the needs of the participants and cater to the same stepwise

We help with the visa application process step by step

We simplify all processes related to visas
So, to book an appointment with us, call us now or visit our website, click the 'Book an Appointment' button and choose the session to proceed.