Beauty Sculpting Clinic Pty Ltd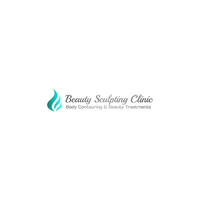 Beauty Sculpting Clinic Pty Ltd has extensive experience in client services that offers slimming treatment, anti-aging facials, body slimming treatment, fat freezing treatment, Cryolipolysis fat freezing and professional teeth whitening in Blacktown, Kellyville, Ponds and in Penrith.
Why Choose Us:
We are committed to offer outstanding service by having up-to-date knowledge. We listen to our client needs and feedback to achieve the desired outcome.
Here are a few factors that have made us stand out from others,
> Personalised service
> High-end service
> We explain our services with our customers
Services We Offer:
> Hydrabrasion
> Vacuum bi polar
> Radio frequency skin tightening
> Plasma fibroblast
> Cryolipolysis fat freezing
> Lipocontour
> Ultrasonic fat cavitation
> Plasma fractional, permeating, acne and lifting treatment
> Teeth whitening