Al Rowaad Advocates & Legal Consultants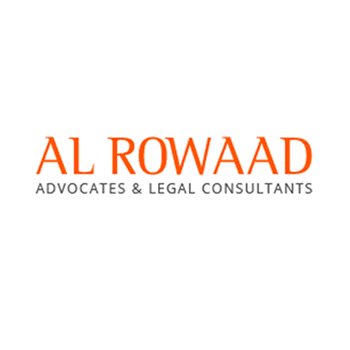 Al Rowaad Advocates and Legal Consultants is a full-service law firm committed to delivering sound judgment to its clients on their most difficult and important matters. Established in 2003, the firm was first known as Advocates Without Frontiers before it expanded and was recently renamed Al Rowaad Advocates and Legal Consultants, the company's license owner, with a head office in Dubai and a branch office in Abu Dhabi.
Al Rowaad Advocates and Legal Consultants is duly licensed to perform legal services and advocacy in the U.A.E., reaching out to local and U.A.E.-based international clients.
Al Rowaad Advocates and Legal Consultants is an exclusive member firm in the United Arab Emirates for TAGLaw – founded in 1998, is an international and wide-reaching alliance of independent law firms.
Among Al Rowaad's strong practice areas are family law, criminal law, civil law, corporate & commercial, banking, maritime & transport, labor, litigation & arbitration, and real estate. Our law firm recognizes the importance of staff training so that our clients can count on our expertise in the various and complex aspects of the law, and receive the highest level of personalized service. We are a multilingual firm offering services in Arabic, English, French, Russian, Hindi, Urdu, Iranian, and Tagalog.
To know more, visit: www.alrowaad.ae