5 Star Appliance Repair New York Range Repair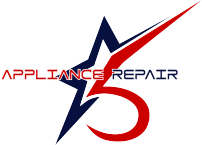 Phone Number: (855) 731-4952
Business email: info@5starappliancerepair.pro
Welcome to 5 Star Appliance Repair in New York, your premier destination for specialized range repair services in the vibrant city. Our dedicated team of experts is committed to ensuring your range operates flawlessly, igniting your culinary creativity with confidence.
With years of experience, our skilled technicians understand the intricate workings of ranges. Whether you're dealing with burner issues, faulty ignition, or temperature inconsistencies, we have the expertise to diagnose and repair a wide range of range malfunctions.
At 5 Star Appliance Repair, we take pride in delivering exceptional service. Our team employs advanced diagnostic tools to swiftly identify the root cause of the problem, ensuring accurate and efficient repairs. We prioritize the use of genuine replacement parts to maintain the quality and functionality of your range.