Punjab Driving School Melbourne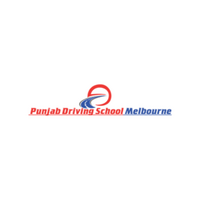 Nowadays, learning to drive has become an imperative part of skill development. By learning to drive, you can ditch the hassle of booking an app cab, or being dependent on someone else to drive the car.
Punjab Driving School Melbourne, steered by Mohinder Pal aims to offer high-quality driving lessons to aspirants of all age groups at a competitive package. We have successfully taught driving to scores of individuals at our facility. Our instructors possess extensive knowledge, and always prioritise factors such as safety while imparting lessons, understanding the grasping power and capability of students. If you are looking for a reliable driving school to hone your skills, talk to our instructors and learn driving right from scratch.
Our training aims to provide individual attention to students and create a safe learning environment so that you enjoy and feel comfortable. We give equal importance to theoretical as well as practical lessons and help you refine your skills to the fullest.
What do We offer In Our Professional Driving Lessons?
> Professional driving for learners
> City driving
> Overseas license experts
Our driving classes start from $45 and our packages include 60 minute refresher lessons, 45 minute lessons and 1 hour lessons. We ensure that aspirants get acquainted with the on-road hazards and hit the road with full confidence.
You must always opt for a driving school with a good reputation and the highest success rate guarantee. Punjab Driving School Melbourne is a name you can rely upon. Talk to our certified instructor for instant response and book your driving lesson.