Port City Tattoo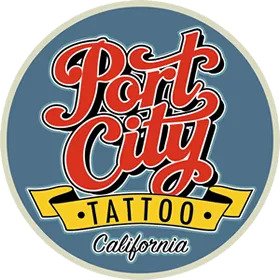 Port City Tattoo in Costa Mesa is the perfect place to get a tattoo. We strive to provide our customers with an unforgettable experience that combines artistic excellence and a welcoming atmosphere. Our team of talented and experienced tattoo artists bring your vision to life with a wide range of styles – from traditional and black and gray to vibrant and intricate works of art.
We offer everything from tattoo studio, tattoo artist, custom tattoos, body art, tattoo parlor, tattoo consultation and more! Our commitment to quality, professionalism, and cleanliness ensures that your tattoo experience is nothing short of top-notch. You can count on us to provide quality services and designs to suit your unique needs. And if you're stuck for ideas, we're always ready to help with tattoo prices, booking, walk-ins, tattoo ideas, trends, cover-ups, removal, maintenance, aftercare, healing, and inspiration.
At Port City Tattoo in Costa Mesa don't just get a tattoo – get a tattoo done right! Let our team of experts create a one-of-a-kind experience for you. Come visit us today and place your trust in the tattoo experts at Port City Tattoo!
CONTACT:
Port City Tattoo
1145 Baker St #A, Costa Mesa, CA 92626, USA
(714) 708-2120
Get Directions