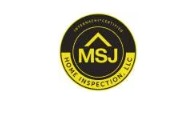 Looking for a home inspection in Hope Mills, NS? At MSJ Home Inspection, we boast a spotless track record of over 15 years of conducting residential home inspections in Hope Mills and over two decades in the residential real estate industry.When you choose MSJ Home Inspections, you can rest assured that you will be provided with an in-depth inspection and a comprehensive report, both done with the singular purpose of enabling you to make informed decisions. Our home inspectors, outfitted with the most advanced gear, complete an intensive underlying and mechanical examination of each home. Get in touch with us!
Address : 4617 Virsalli Loop, Hope Mills, North California 28348, United States
Email : msjhomeinspect@gmail.com.
Phone : 9103030332