Liverpool Homecare Services Pty Ltd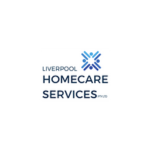 At Liverpool Homecare Services Pty Ltd, we understand the needs of our clients and try to meet them by providing quality homecare. Our team assesses the requirements of our clients and ensure their fulfilment. 
You will find the best staff in our team from diverse backgrounds having years of experience under their belts. They will work hand in hand with you or your loved one so that they can reach their goals. 
We maintain a safe and secure environment for the convenience of our clients. We also create a positive environment for our clients. So, if you are looking for quality care from professionals, we should be your top pick.
Services We Offer
The services that we offer include:
Community Nursing Care

Development of daily living and life skills

Assistance with daily personal care

Innovative community participation

Assistance with travel/transport arrangements

Accommodation/tenancy assistance

Household tasks

Group and centre- based activities

Participation in community, social and civic activities

Access and maintain employment or higher education

Co-ordinating or managing life stages, transitions and supports

Overnight Care
Why Choose Us?
Choose Liverpool Homecare Services Pty Ltd since:
Our staff providing home care are experienced 

We offer a wide array of services for clients requiring homecare

We provide free consultations to our clients

Our providers are caring and compassionate
Call us at 1300 032 805 to book an appointment with us or send an email to query@homecareservices.com with your queries so that we can solve all of them.