Learning Path Driving School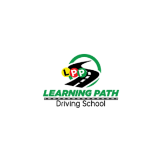 Based in Melbourne, VIC, Learning Path Driving School is one of the most renowned names, offering step by step lessons of varying modules and durations in Melbourne and its suburbs.
We have at our disposal some of the most skilled, experienced and qualified driving instructors, who would conduct some perfect training, imparting some in-depth knowledge, driving skills and technicalities in detail, and the latest traffic rules and regulations, so much so that you can crack the driving test at one go. We are a fully insured driving school in Melbourne, and all our instructors are accredited. We also offer overseas driver's lessons besides learner driver lessons, helping overseas drivers to get a local Victorian driver's licence.