Fun Incursion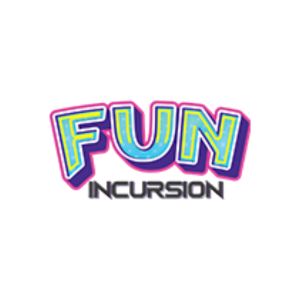 Are you searching for an organisation that conducts vacation care, school activities and parties at an affordable cost? Fun Incursion is where you can get all these services. 
We organise events with care keeping customer satisfaction in mind. So, as a corporate entity, if you are looking for an enjoyable experience, you should browse our packages and see what we do and how we do. 
Delivering engaging and fun exercises for kids is our aim, and we strive to put our hearts and souls into setting up environments that are highly exciting. On the other hand, we also assist in corporate team building through various fun activities. Thus, if you are looking for event managers who can help others to reach their goals, your search ends here.
Services We Offer 
We offer a wide array of services that include
Vacation care and after school activities
This is a comprehensive incursion and excursion vacation care package where we arrange various activities for kids in a safe environment. This helps in personality development and enhancing their social and cognitive skills.
We also arrange school activities in the institutions that aim to develop the necessary skills of children. Most of these activities are teamwork-driven and can be accomplished in collaboration since working in a group helps in quick learning.
We organise parties and events for kids as well as other age groups. From styling to decoration, we do everything to add glitz to these events.
Corporate & Team Building
We arrange a plethora of corporate team building activities for children as well as adults in various organisations. We make sure that these activities help develop meaningful connections between friends and colleagues.
Why Choose Us?
Choose us since
We help develop and retain a safe environment while the activities are being carried out

The learning-based activities that we arrange gives an in-depth academic experience

Our services are affordable 

We reply to our clients' queries quickly
To book a package or discuss your requirements with us, call us now.