Eco Garage Doors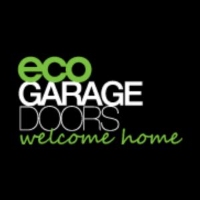 ECO Garage Doors is an Australian family owned manufacturer of high-quality roller doors using our high-quality Australian made roll form machine in our facility. We offer top-quality doors that are designed with precision as per your specifications.
Our in-house engineering team with our research and development teams use special software to create garage doors keeping up with the latest design trends. Also, we use unique finishes that are exclusive to our company. Also, our roller garage doors are safe, reliable and strong. They can enhance the appeal of any property. With that, they are beautiful too. So, if you are thinking about investing in a garage door, you should consider us.
We install and deliver new doors with fast turnaround times since we do not rely on external suppliers. Also, we test all doors to ensure that they function appropriately before leaving our facility.
Types of Doors We Offer:
We offer different types of garage doors that include
> Residential Garage Doors
> Commercial Garage Doors
> Industrial Shutters
> Openers.
You can choose any of these as per your requirements. You just tell us and we will install them meticulously. Also, we offer various design options. So, you can choose the one you like.
Why Choose Us?
Put your money on our garage doors since
> We produce the garage doors with precision, using high-quality materials
> Garage doors produced by us are high quality and they are very durable
> We test the garage doors efficiently before dispatching them
> We produce doors of various quality.
To buy a garage door of your choice, call us now.