Eco Cleaning Brisbane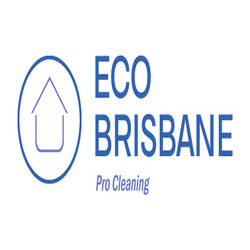 Eco Cleaning Brisbane is your go-to choice for environmentally responsible cleaning services in the bustling city. With a commitment to sustainability, they offer a range of cleaning solutions designed to keep your spaces spotless while minimizing their ecological footprint.
Their team employs eco-friendly cleaning agents and practices that are safe for both your health and the environment. From residential homes to commercial establishments, Eco Cleaning Brisbane's services cater to various needs. Whether it's deep cleaning, carpet cleaning, or regular maintenance, they deliver results that meet high cleanliness standards while being conscious of the planet.
By choosing Eco Cleaning Brisbane, you're not only investing in a cleaner space but also contributing to a healthier ecosystem. It's a win-win for your property and the Earth. Experience the difference in cleanliness with a green touch by partnering with Eco Cleaning Brisbane today!