Blue Carrot | Digital Marketing Agency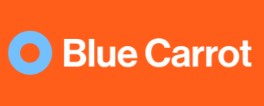 Are you looking for ways to elevate your digital marketing goals? Look no further than Blue Carrot | Digital Marketing Agency in Bend, OR! Our team of digital marketing experts specialize in creating tailored solutions to help businesses reach the top of the search engine rankings. We have a passion for helping businesses succeed in the digital world, and we combine our expertise in digital marketing and technology consulting to ensure your success.
We offer a variety of services, such as Advanced SEO Audit, Keyword Research, Backlink Strategy, Content Strategy, Monthly SEO Reports, Local SEO, Google Shopping, Product Photography, SEO Audit, and Data Solutions. With our free consultation, you can get the insights and solutions you need to move your business forward.